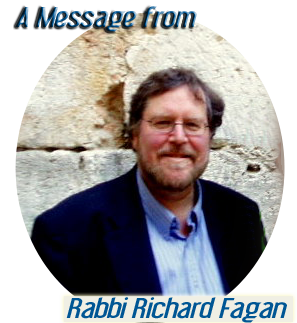 Rabbi Fagen's Message
Dear Friends,
For the last 18 years, I've had the honour of serving the Shaar Shalom family as one of the rabbis for the High Holidays.  My family and I have appreciated your warmth, and made many friends in the community. We empathize with you all as the Shaar Shalom era ends; we know how much your synagogue has meant to so many, and our thoughts are with you.
I'll always be grateful for the once-a-year opportunity to join you for yomtov, to pray, speak, teach, and enjoy your company.  As summer approaches, I pray that by the High Holy days you will be starting to settle into new spiritual homes, and that you will, each of you, be blessed with a good and sweet new year.  
Best wishes to all of you for a shanah tovah
Rabbi Richard Fagan