Beth David Sends Shaar Shalom Members Warmest Wishes
for a Sweet, Happy and Healthy New Year
As you finalize your shul membership decision in the near future, please consider 10 reasons to make Beth David B'nai Israel Beth Am Synagogue your new spiritual home:
An Egalitarian Conservative community where members of all ages "Participate, Learn and Grow"
Located at Bathurst & Sheppard with auxiliary High Holy Day services in Richmond Hill; with 850 members (families and singles), we're not to0 big, not too small, just right!
Led by an exceptional Clergy team: Rabbi Philip Scheim, Cantor Marshall Loomer and Ritual Director Michael Rubin
Traditional service structure with 3 daily minyanin; women take part in virtually all aspects of prayer
Extensive programs and activities for all ages, including dozens of adult education programs, Shabbat morning youth and teen programs, family-oriented events celebrating all the chaggim, and casual community Shabbat dinners, to name a few
Programs for Very Young Families, Yedidim (Grades 1-5), Kadima (Grades 6-8) and United Synagogue Youth (Grades 9-12), active Brotherhood, Sisterhood and Club Chaverut (for seniors) and much more
Lots of wonderful volunteers and plenty of volunteer opportunities
Honoured to be the new home of "Shaar Shalom Singles"
Proudly affiliated with the United Synagogue of Conservative Judaism
Special 3-year introductory rates for Shaar Shalom Members starting this year at $180 (single) and $360 (family)
Please visit www.bethdavid.com/shaar-shalom for more information. We invite you to contact our Executive Director, Anita Bloom at 416 633-5500 to discuss joining Beth David.
Join us for Sukkah Decorating and Brunch on Sunday, October 16th at 10:00 AM!
Wishing you and your loved ones a Shanah Tovah Umetukah,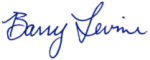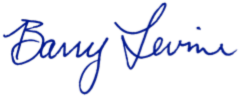 Barry Levine
President